Free Auto Repair Shop Growth Tools
An Auto Repair Shop Owners Guide to Financial Success
Have you ever wondered how you can grow a small auto repair shop into a booming business? Do you struggle with making hiring decisions, implementing operational processes, or simply maximising cash flow?
It's time to discover the intricacies and golden rules to follow when growing an auto repair shop, so that the business works for you, not the other way around.
This book will help you understand the Revenue Accelerator System. It's THE framework to use if you want to optimise every aspect of your auto repair shop.
There's no reason to feel left in the dark anymore. Learn how one framework can change your entire understanding of leadership, roles, processes, and profit in the aftermarket auto repair shop industry.
Rachael, Dean and the team are fantastic. A wealth of knowledge in the industry. The Engine Room provides a safe and knowledgeable group of people with a common goal. The resources available are endless and the quarterly retreats are exactly whatever auto business needs to kick start and realign the game plan for your business.
The 4-Day Work Week By Workshop Whisperer™
An Auto Repair Shop Owners Guide to a Dream Life
The idea of working fewer days per week while maintaining productivity and profitability is just a dream for many. However, with Rachael's expert guidance, clients of The Workshop Whisperer have been able to make this their reality.
A pliable scheduling strategy, the 4 Day Work Week By Workshop Whisperer® framework can be implemented in many ways. The book breaks down the five standard models associated with the framework and guides auto repair shop owners on approaching trials, introducing the idea to the team, and implementing successfully.
Your new business owner lifestyle awaits!
The 5 Steps to Being a Better Boss in the Auto Repair Industry
Many auto repair shop owners tell us their woes regarding unproductive, unreliable, and under skilled staff. You wonder how you can ever comfortably leave the workshop in the hands of your staff to have a holiday, or how you can start to attract quality employees without the hassle of endlessly trying to recruit.
Having a workforce that doesn't operate cohesively and efficiently will hold your business back. This means that you won't earn the profits that you could be available to you right now!
In this e-book you will discover the 5 essential strategies you need as the business owner in order to help motivate and inspire your staff to become more productive, work harmoniously together to achieve your goals (and theirs), and to allow more profits to flow through your business.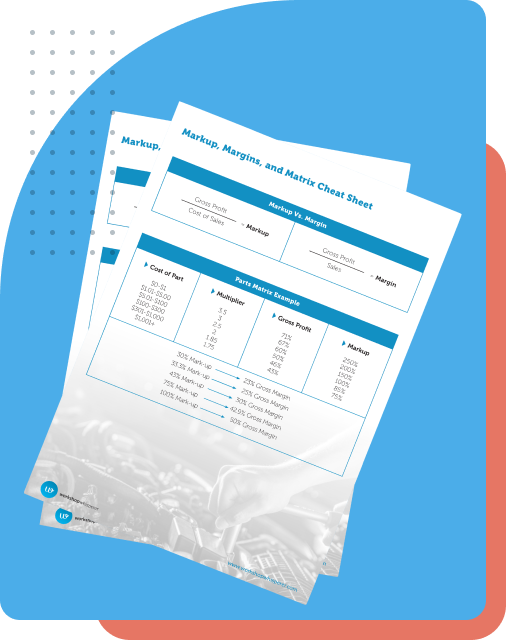 Markup, Margins, and Matrix Cheat Sheet
Chances are, you aren't charging enough for parts… and it's costing you thousands of dollars in profits every single month. For this month only, download our Markup, Margins and Matrix Cheat Sheet and Training Video to find out what the top 1% of auto repair shops do… for FREE!
Markup vs margin: what the difference is, why it matters, and how one affects the other
​Why most auto repair shop owners markup expensive parts completely wrong (and what we recommend instead)
​How to stop competing with retail shops that aren't even in your industry 
​A helpful parts matrix that provides industry benchmarks, so you don't leave money on the table
​How to uncover markup mistakes you're making right now that could instantly add $1,000s to your bottom line
For us it was and is the best decision what we did for the business!! You don't need employees to start with the ER, when we started 10 month ago it was just my husband and me and they helped us inn so may way to improve our business!! And if you looking for proper help join the ER because they keep their promises !!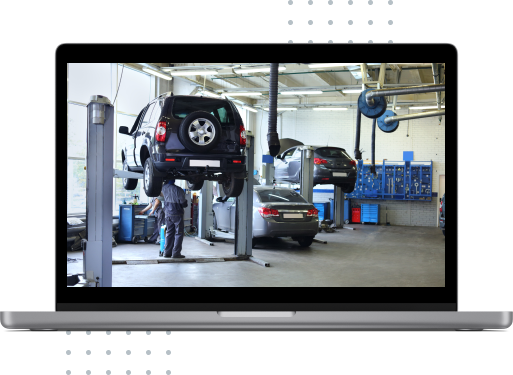 The Auto Repair Shop of Your Future
Vestibulum ipsum nunc, imperdiet non pharetra et, blandit ut lectus. Donec et pharetra justo. Praesent vel accumsan felis. Nulla sodales eleifend consectetur. Etiam nibh massa, rutrum vitae vulputate eu, dignissim sed purus. Morbi ut libero in diam placerat eleifend sit amet et lectus. Donec a ipsum nec est egestas vehicula vitae et nunc. In elit metus, mollis in tellus ac, pellentesque rhoncus augue.