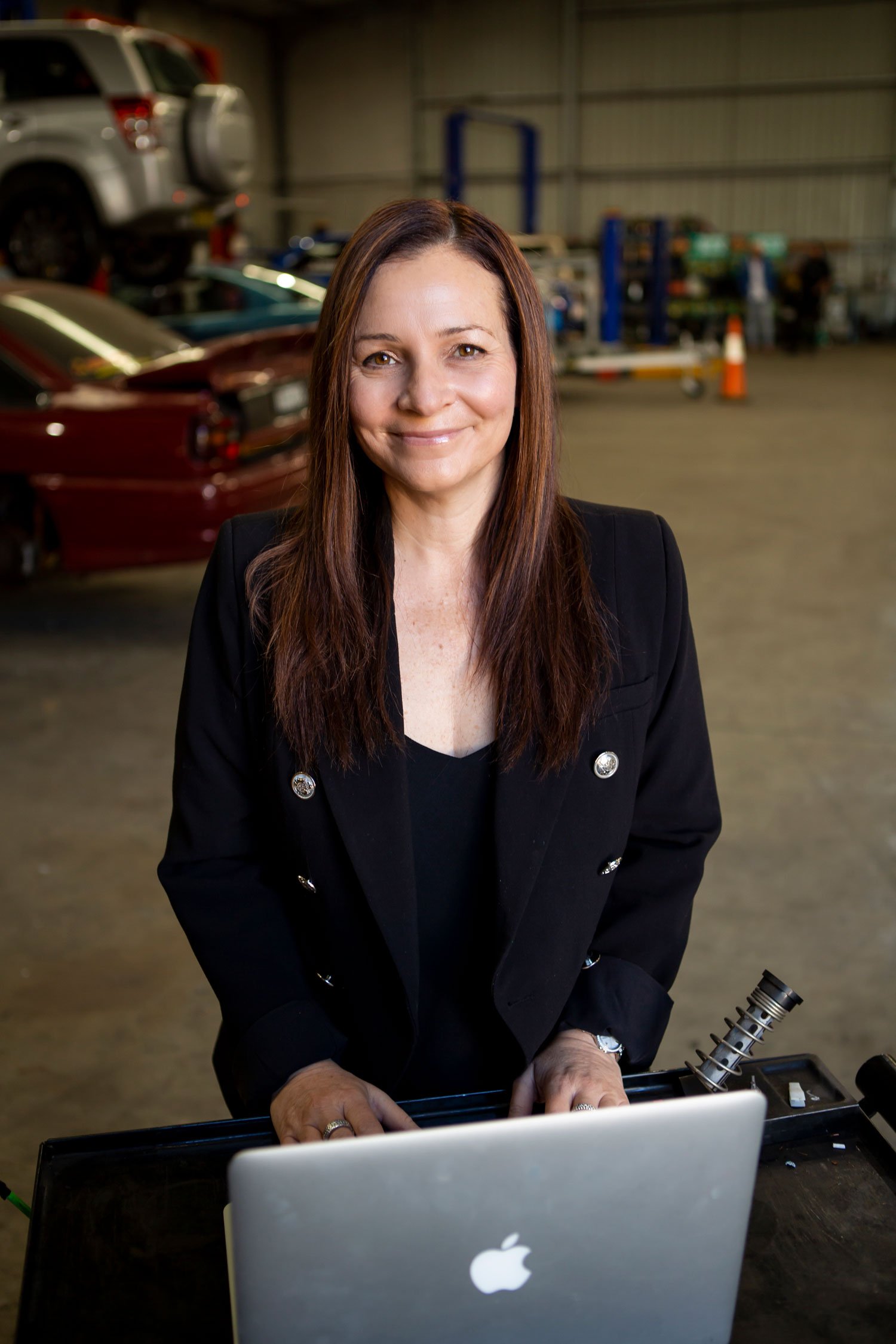 and her team of auto-specific business coaches.
What makes our business coaches different?
We know the industry inside and out because we are auto-repair shop owners ourselves. We have the know how, experience and industry benchmarks to grow your business like you never thought possible.
High Performance
Business Coaching
For auto repair shop owners who are serious about these things:
8 Week Total Business Overhaul for Auto Repair Shops
The aftermarkets best online program designed specifically to help auto repair shop owners become more profitable.
Login in to our custom built online training platform any time of the day or night to access your world class training. It's super easy to navigate. You don't have to be a computer expert to complete the work!
($3,300 inc GST if in Australia)
If you are still wondering what it takes to make a profit on EVERY job you do, while ensuring top notch customer service delivery, and having everyone leave on time each day, chances are you haven't yet mastered or even implemented the role of professional service advisor into your auto repair business yet.
Join like-minded auto repair shop owners from across Australia and New Zealand as the industry expert Rachael Evans shares with you the strategies, techniques, and must-haves your service advisor needs to ensure your business starts providing you with the rewards you deserve.
($3,300 inc GST if in Australia)
The first book of it's kind in Australia, Turbo Charged is the auto repair shop owners guide to taking your business to the next level.
With 33 strategies you can implement straight away, Turbo Charged will have you moving out of struggle street and into serious profit making territory in no time.
Learn strategies to better lead your team, price for profit, create a systemised shop that allows you to take time off without the business falling apart, how to confidently and successfully recommend up-sells to your customers, how to train your team to do the same, how to create a winning customer service program, and much more.
Auto Repair shop owner Rachael Evans shares the secrets that made her business a runaway success.
Grab your digital copy now!
(inc GST if in Australia)
Workshop Whisperer Annual Planner
The Best Business Building Tool For Auto Repair Shop Owners!
This un-dated, start any time, annual planner is an auto repair shop owners best friend. Includes annual and quarterly planning, team performance reviews, annual promotional calendar, a week to an opening, plus prompts to complete your top 5 weekly priorities.
Includes "How-To-Use" video so that you can make the most of this fabulous planner! The top performing auto repair shops all include strategic planning in their business to grow, and with this planner, you can too.
Express post shipping in Australia, regular parcel post shipping outside of Australia.
AUD and NZD available for Capricorn Purchases.
(inc GST if in Australia)
For even more tips and strategies to grow your business, join our FREE Facebook Group
Are you ready to transform your auto repair shop?
Take our survey now to schedule a time to chat with Rachael.